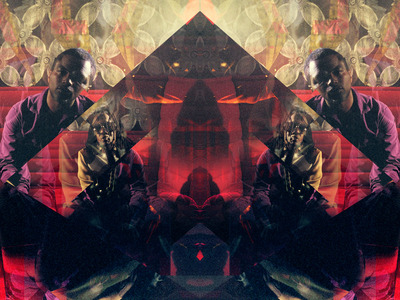 1. Destroyer, Kaputt
An icy melange--flutes, saxophones, synthesyzers, Sibel Thrasher--that travels from diaphanous to propulsive, from merely wry to really and truly devastating.

2. Fucked Up, David Comes To Life
A band with a talent for outdoing itself, even when that no longer seems possible. Fucked Up's trio of guitars again concoct a sound as large as their vocalist, with melodies arriving from every angle. David has few roots in punk, but courses with the life-saving power that made punk special in the first place.

3. The Pains Of Being Pure At Heart, Belong
Pains have emerged from the library stacks, with their bookish songcraft intact. Ecstasy may have been a catalyst, by the sounds of it, but their idea of the perfect rock LP suffers not a bit from being twenty years old.
4. PJ Harvey, Let England Shake
Harvey's dense folk passes by in a violent rush, unsparing in its studies of war, death, and ideology. The most restless songwriter since Neil Young, PJ hasn't repeated herself once, here brandishing her autoharp as a weapon.
5. St. Vincent, Strange Mercy
Annie Clark's guitar work is so texturally weird I often forget she's actually playing a guitar. Strange Mercy's buoyant art-rock is shot through with strange undercurrents--songs like "Cruel," "Suregon," and "Year Of The Tiger" dash in new directions each time I play them.
6. Shabazz Palaces, Black Up
The sound of a man driven mad by the noise of the city, filtered through beats constructed on a glowing monitor in total darkness. Or so I imagine: what I know for sure is that Shabazz Palaces' debut marks the most stunning reinvention since Daniel Dumile first donned a mask.
7. Wye Oak, Civilian
On their third, Wassner and Stack cut back on the blasts of surging guitar, following a tenser, more post-punk path. Wye Oak are still the most mournful rock band on the planet.
8. Big K.R.I.T., Return of 4Eva
Big K.R.I.T. references OutKast on two of his album's first three songs, but he's not just recreating the funk and bounce of vintage Kast. K.R.I.T., who mans the boards as well as the mic, pays tribute to the South by crafting a new addition to its canon.

9. Low, C'mon
Low make American Music in the way Neil Young does: brilliantly, toying with convention according to their idiosyncrasies. The Sparhawks' vision is, of course, a terrifying one.

10. Van Hunt, What Were You Hoping For?
A record that seems to have exploded out of Paisley Park--Van Hunt's cacophony is soulful, punkish and dripping in day glo. He's the rare songwriter making music about the Great Recession that sounds and feels like our times. Maybe that's the mechanism...
I wrote about most of these artists during 2011: Destroyer, Fucked Up, TPOBP@H, PJ Harvey, St. Vincent, Wye Oak, Low